So I hooked up with
FakeRain
and
We are Young
for a Coffee Mug Swap.
I love presents and things like secret santa so this seemed super perfect and I'm really excited. I got paired up with Miss Morgan at
Awkwardly Honest Fabulously Flawed
You should check out her blog, it's super fun and she's adorable!
So basically, we will buy each other a coffee mug, send it, and blog about it. Fun, easy, and you get to give and get a present! So, what kind of coffee mugs fit me? Here are a few ideas (in case anyone else wants to give me a coffee mug ;)
I, obviously, love all things cute and girly so I love these Monogrammed Polka Dot Mugs, especially the pink ones!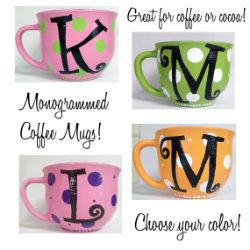 I love the pretty, pink, henna designs on this one. I think they are so dainty.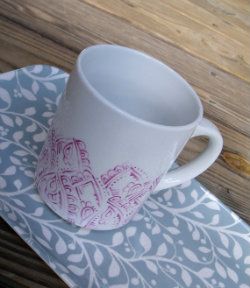 I don't know what it is about this one, but I am in love with it!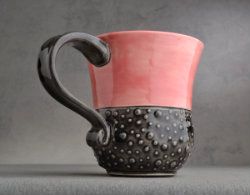 I love lilies, so I think this lily mug is beautiful and it borders on cheesy without quite going over.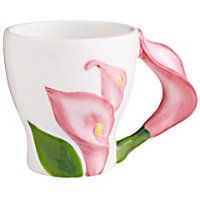 I had never really thought about coffee mugs before, so that was fun :) You should join the coffee mug swap too!!