It's been a little while since I've linked up with
e
for a Midweek Confession. So, here we go.
*I'm not really looking forward to the holidays this year. Riley won't be with me for Thanksgiving or Christmas. I have some major changes taking place right after Christmas (details coming soon, I promise!). My family is spread (literally) all across the county and we aren't getting together for Christmas (insert super-sad, puppy-dog face here) and I just feel a little Scrooge-y. However, on Christmas Day the new Les Miserables movie comes out and I will be there to see it (even if I have to sit in a dark movie theater by myself on Christmas Day...wow that sounds
pathetic
sad!). So, the girl that is usually filled with Christmas spirit by the time Halloween rolls around is all "Bah-humbug" and is only looking forward to Christmas because of a movie.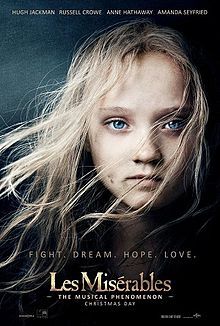 *When the Packers are on a bye week I feel a little lost. Yep, I'm so in love with Green Bay football that I don't know what to do with myself when they don't play. Last Sunday was their bye week and I was sad. I am glad that they had a week to get healthy, but no Clay Matthews on the tv does not make me smile.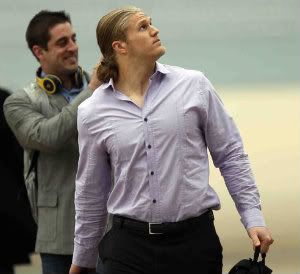 *I felt very melancholy and angsty earlier this week so I baked 7 dozen cookies and made s'more krispie treats. I felt better. I split the cookies between work and my sister and took the s'more krispie treats to Bible Study. I don't generally eat the things that I bake, but I will admit that the cookies were really good! Now I just have to decide what I'm baking for Thanksgiving.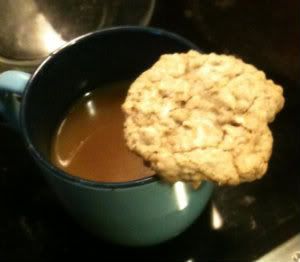 *Riley's new favorite song is "King of New York" from Newsies and I couldn't be happier about it. In case you have never heard of Newsies it is a 1992 Disney musical about the newsies (paperboys) strike of 1899 in New York City. It stars
Batman
Christian Bale. It is my favorite movie ever and I strongly suggest you watch it immediately.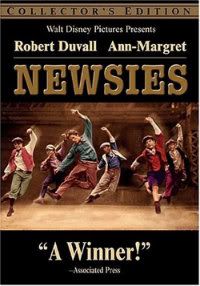 I suppose that's about it for this week. You should write your own confessions, it's good for the soul and all that.